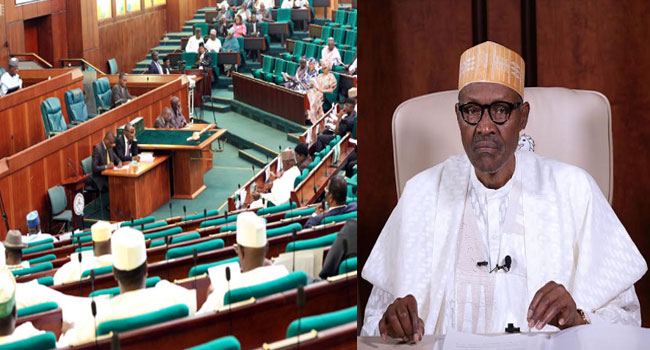 It's Our Duty To Make Changes To The Budget, Reps Replies Buhari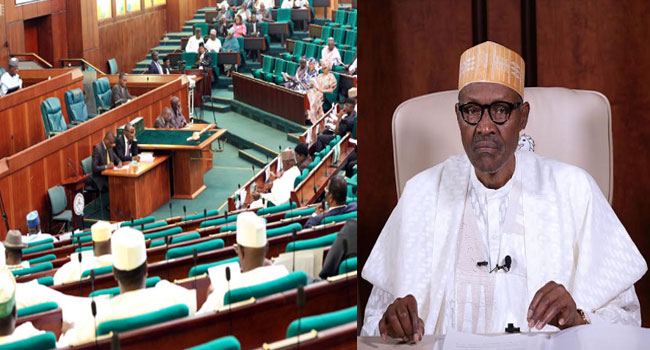 The House of Representatives has justified the inclusion of new projects in the 2018 budget, insisting it is the duty of the National Assembly to make changes in the budget.
In an interview with Channels Television, spokesperson of the House of Representatives, Abdulrazak Namdas, explained that the Nigerian constitution did not indicate that federal lawmakers cannot make input to the national budgets.
"The makers of the Constitution never envisaged that when a proposal is laid before the National Assembly we should return it the way the President or the executive brought it.
"If that is the case, there would be no point bringing it to the National Assembly. But the makers of this constitution know that there must be a second opinion because they are elected representatives of the people.
"For us to tinker with the budget is our duty," Namdas said.
[youtube https://www.youtube.com/watch?v=k9aoV5lEVmc]
His comment is in reaction to President Buhari's criticisms of the amendments which the lawmakers made to the 2018 Appropriation Bill before passing it.
Speaking further in response to the concerns raised by President Buhari that the National Assembly made cuts amounting to N347 billion in the 2018 budget, Namdas noted that some of the projects designed by the executive in the 2018 budget do not meet the needs of the common man.
Namdas said the lawmakers made the changes in the budget to ensure that the  interest of every Nigerian which the lawmakers represent at the National Assembly is reflected in the 2018 Budget .
Namdas said, "I am elected like any other 360 members of the House of Reps and 190 Senators. We represent consistencies. We know the issues on ground, so when we are working on this budget, you need to work to ensure that every part of this budget has fair share of the commonwealth of the nation."
The post It's Our Duty To Make Changes To The Budget, Reps Replies Buhari appeared first on Channels Television.